Manzanar, (1942-1944), 2011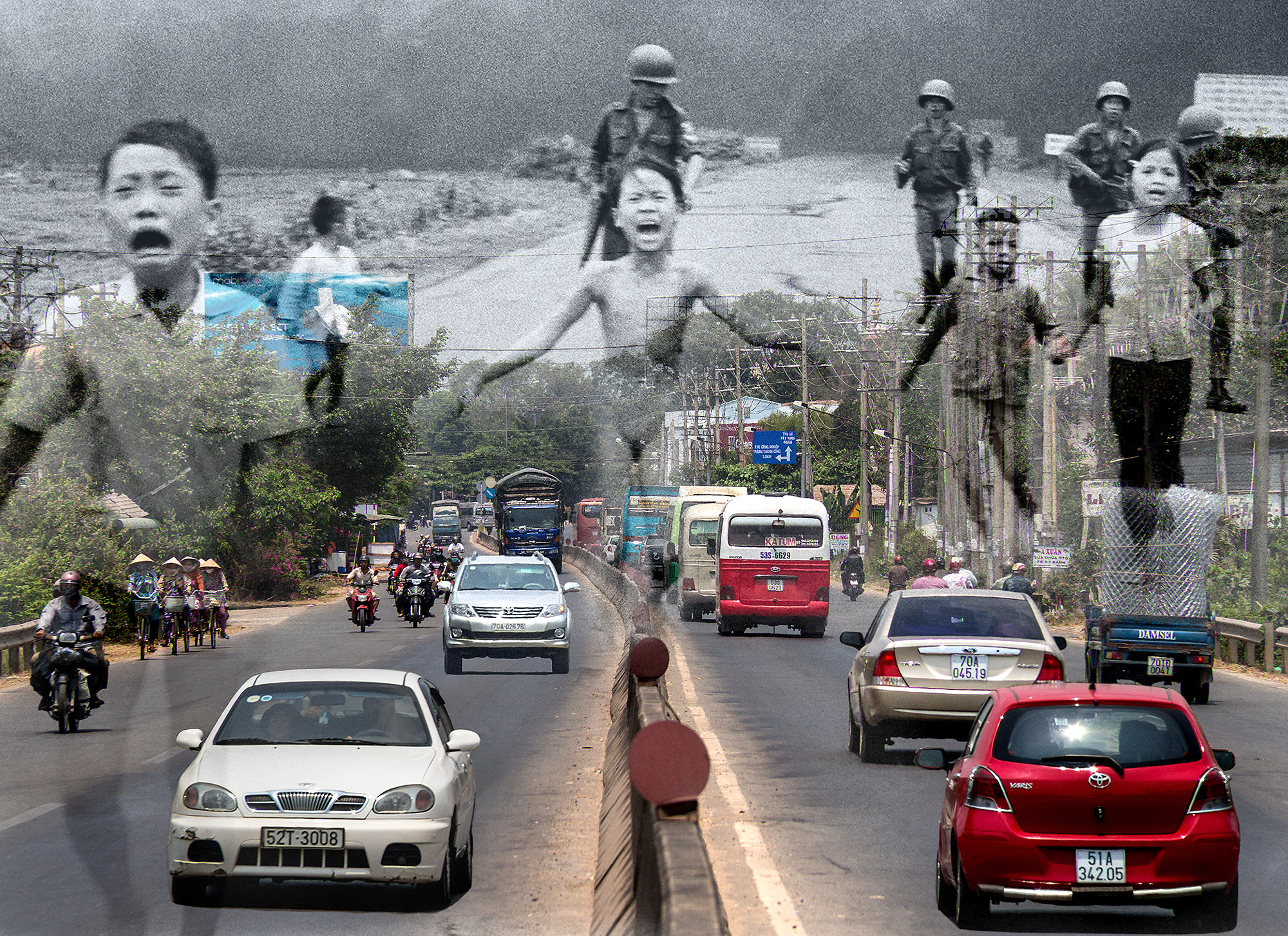 Trang Bang, (June 8, 1972), 2014
Monk Self-Immolation, (June 11, 1963), 2014
September 11, (2001), 2013
Hooverville, (Central Park, NY 1931), 2014
Wall Street Bombing, 1920, (2018)
Selma to Montgomery, (1965), 2013
Seattle Hooverville, (1937), 2014
Berlin, (1960's – 1970's), 2011
London, (1940 to 1941), 2012
Hungarian Revolution, (1956), 2016
Little Rock Central High, (1957), 2012
Sioux Uprising, (1862), 2017
Ebbets Field, (1955), 2016
Robert Kennedy, (1968), 2011
Hurricane Andrew (1992), 2017
PENTIMENTO
Robert Weingarten describes Pentimento, his recent body of work, as "a re-affirmation of the power of photographic memory." Beginning with historic photographs that document major events of the last hundred years, Weingarten re-visits the original locations of these pictures and then makes photographs of the site as it exists today. He notes that, in these places, life goes on and there are often no reminders of the profound or tragic events that occurred there in the not so distant past. An Italian painting term, Pentimento is defined as "the presence or emergence of earlier images, forms or strokes that have been changed and painted over." Weingarten's work is a seamless layering of his photographs with the vintage images, a digital process he calls a "translucent composite." In one of these montages, Weingarten blends color views of stately London streets with gritty black and white photos of ambulances, firemen, burning buildings and the rubble of the Blitz of WWII. In another, a ramshackle shantytown, known as a "Hooverville" in the Great Depression, sits in the middle of Central Park in New York, overlaid with contemporary picknickers, strollers, balloons and couples lounging in the sun. In his image of Havana, Weingarten reverses his usual practice of combining vintage black and white with contemporary color. In this case, a recent black and white street
scene is decorated with the brilliantly colored neon
signs that enlivened the street in the pre-Castro era.
– Craig Krull
Archival Pigment Prints on Hahnemühle Photo Rag-Ultra-Smooth, sizes vary.